With all eyes on the electric vehicle (EV) market boom, heavy scrutiny is emerging regarding the ethics of current cobalt supplies. We've analyzed every aspect of the EV boom, and our biggest alarm comes from a Cobalt shortage and the lack of ethical companies, EV makers buy from.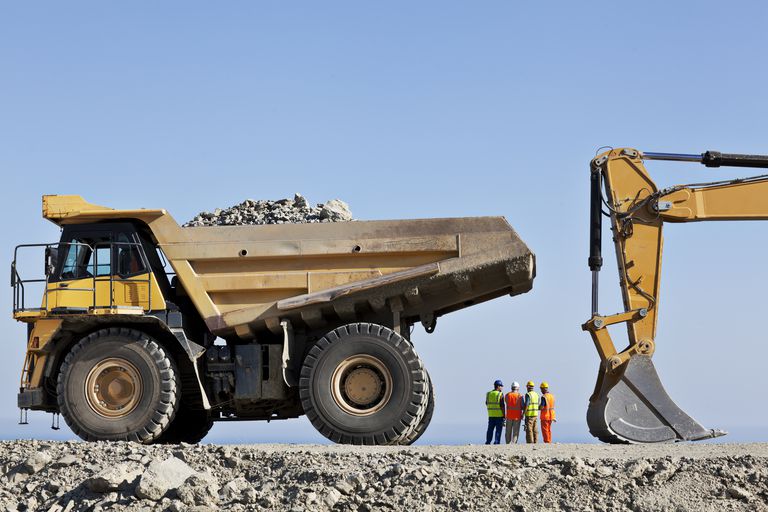 ---
Our due diligence indicates the following company: Cruz Cobalt Corp. (OTC: BKTPF / TSX.V: CUZ), a junior resource company strategically positioned with
NINE

 Cobalt properties, in politically stable, ethical, and environmentally responsible North American mining jurisdictions.

The first true crisis in the electric vehicles market has begun to alarm both consumers and manufacturers alike—the cobalt supply.

With 65% of the world's cobalt coming from the Democratic Republic of Congo (DRC), stability and ethics in the cobalt market is always going to be in question. [1]

In just one year, the price of cobalt has increased nearly 230%.

Currently, one metric ton of cobalt has recently hit as high as US$68,000, whereas this time last year, cobalt was only going for $29,7500. [2]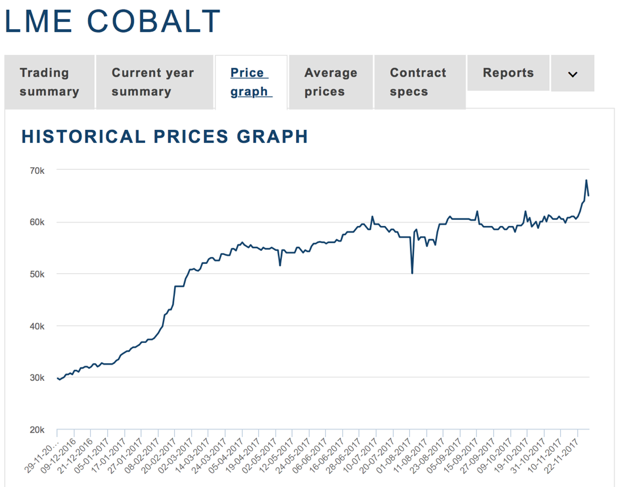 Cobalt is critical to the makeup of most new lithium batteries—see infographic.
And now the lithium-Ion battery market is expected to surpass $53 billion by 2024—Hence, it's not surprising that the demand for the metal just keeps on rising.
Incentive to produce cobalt is higher than they've been in 10 years—resulting in some producers cutting corners, and harrowing reports of child labor.
So now, along with the positive feeling that comes with shifting towards more electric vehicles being on the road, the market is slowly experiencing the horrors of the cobalt market that's supplying the batteries in new EVs.
The backlash is still just brewing, but when it becomes more well known, it's not going to be pretty.
DESPERATE CALLS FOR ETHICAL COBALT
According to Amnesty International's Time to Recharge report, almost 30 major downstream companies have been flagged by the NGO as not taking adequate action to comply with international standards on cobalt mining.
Causing most of the alarm are the implications of child labor in the sector.
Cobalt refiners are now demanding proof from suppliers showing their raw materials aren't produced with child labor.
But as cobalt suppliers are scrutinized for their ethical standards, the demand from car manufacturers isn't slowing down.
Both BMW and Volkswagen have voiced their intentions to secure more and more cobalt for their EVs.
In Volkswagen's case, the automaker won't let their desperation to secure cobalt impact their standards, having already walked away from deals that didn't meet their expectations of supply, cost, capacity, expansion, sustainability, and transparency.
Now that BMW has announced a $237 million investment into a new battery prototype center in Munich, competition for the limited supply of ethically acceptable cobalt just got even more fierce. [3]
The biggest benefactors of this cobalt demand boom are obviously the cobalt miners.
Active cobalt players had a fantastic 2017, continuing the upward climb seen over the last few years. Among our surveyed group, our three leading selections saw year-to-date increases of 690.17%, 158.97%, and 108.50% respectively—and up 762%, 197.86%, and 129.55% Year-Over-Year.
NOTE: Some of the world's leading cobalt producers have operations on the ground in the DRC, which could affect their future successes, if they're unable to prove the ethical sourcing of their supplies.

Through our research, the cobalt space has room for many more winners, potentially: Cruz Cobalt Corp. (OTC: BKTPF / TSX.V: CUZ)
— but in order to get a better grasp of the potential, we need to look at the best performers of 2017.
After we sampled a group of earlier-established cobalt players, we noticed a trend—All of these companies have had cobalt as a primary focus during this remarkable run for the metal.
Katanga Mining Limited – 690% gain – hit their stride on their DRC mining operations, including the Kamoto Underground Mine, and the KOV Open Pit Mine when cobalt prices took off.
eCobalt Solutions – 158.97% gain – made big strides on their Idaho Cobalt Project as a near-term, environmentally-permitted primary cobalt project in the US when the cobalt run began.
Fortune Minerals Limited – 108.50% – high cobalt demand led to examination of feasibility for 20-30% production increase on upcoming NICO Cobalt-Gold-Bismuth-Copper Project in Canada.
Across all three, that's an average gain of nearly 320%.
Much BIGGER Gains to Come for Cobalt Miners with Provably ETHICAL Supplies
As the technology demand for cobalt surges, major players such as Tesla and others in the battery sector are going to put more pressure on producers to assure their supplies were produced ethically.
Oliver Zipse, board member of BMW has stated the sourcing of cobalt as "the most important question" his company must address before producing their own battery cells.
"For all these elements, we have a detailed strategy for the future that secures our volume need as well as the origin and the type of production, so that we can obtain it in good conscience," Zipse told Bloomberg.
BMW, Volkswagen, Ford, Honda, Apple… Pretty much EVERY major producer of lithium batteries and electric vehicles are vowing to address the ethical source of cobalt.
Therefore, we believe that companies with ZERO ethical complications will receive favorable treatment from Big Battery.
That is why we believe we've found one company destined for big gains, as they develop ethically-stable, environmentally responsible cobalt: Cruz Cobalt Corp.
Cruz Cobalt Corp. Has Secured Nine North American Cobalt Projects
Taking no risks in dealing with the blowback from the darker side of the cobalt market, Cruz Cobalt (OTC: BKTPF / TSX.V: CUZ)
has very wisely secured what looks to be a very promising portfolio of ethically compliant cobalt projects.
There are many compelling reasons to look at Cruz Cobalt as a standout in the junior cobalt space—NINE to be exact.
Cruz Cobalt strategically acquired 7 cobalt projects in Canada (BC and Ontario), one in Idaho, USA, and another in Montana, USA—all of which are very mining-friendly jurisdictions, with NO mining issues regarding child labor whatsoever.
And they're not inactively sitting on them.
On its four Ontario cobalt prospects Cruz recently engaged airborne surveys, which amassed additional data to uncovered new cobalt targets. In total, the four prospects cover 8,725 acres, all of which are near the city of Cobalt, Ontario.
Cruz has already mobilized crews and commenced work programs on the Idaho Star Cobalt Prospect in Idaho, and on the Chicken Hawk Cobalt Prospect in Montana—both of which are 100%-owned by Cruz.
The company's War Eagle Cobalt Prospect in British Columbia spans 4,935 acres, and covers a past producing mine. Cruz will be starting operations on the project in the very near future.
Cruz President James Nelson has said of his company's strategy: "Cruz employed early mover advantage as Cruz has been able to acquire, what we feel is one of the best collections of high-grade cobalt prospects in North America before the majority of the recent cobalt entrants were in the space."
With NINE historically high-grade cobalt projects in four different safe, mining-friendly North American jurisdictions with NO ethical issues, we believe that Cruz is destined to be rewarded for their early mover status in the cobalt space.
The Cobalt Space Has Produced Multiple Stocks with Significant Returns in the Last Year 
---

FOR COMPARISON TO OTHERS:
Cruz Cobalt Corp. – OTC: BKTPF // TSX.V: CUZ
Market Cap: $15 million
Cruz Cobalt is a junior Canadian exploration company exploring for high-grade cobalt projects in politically stable, environmentally responsible and ethical mining jurisdictions. Headquartered in Vancouver, Canada, Cruz holds interests in 9 projects in North America, including 7 projects in Canada, one project in Idaho, USA, and another in Montana, USA.
Larger Cobalt Mining Companies That Are A Worthwhile Study
These stocks represent some of the early leaders who have already experienced a major lift from the meteoric rise in the cobalt market. We don't believe you'll see them receive the same kind of market appreciation in 2018 that our feature company could produce, but they are solid examples of just how much profit the cobalt market is already yielding.

eCobalt Solutions
OTC: ECSIF // TSX: ECS
Market Cap: $135 million
eCobalt Solutions is a Canadian mineral exploration and development company with interests in Canada, USA and Mexico. Its primary asset is the Idaho Cobalt project, located in Lemhi County, Idaho, producing battery-grade cobalt salts.


Katanga Mining Limited
OTC: KATFF // TSX: KAT
Market Cap: $1.8 billion
Katanga Mining engages in copper and cobalt mining in the Democratic Republic of Congo. Based out of Whitehorse, Canada, Katanga Mining Limited is a subsidiary of Glencore International AG, and is involved in the operation of multiple producing mines in the DRC.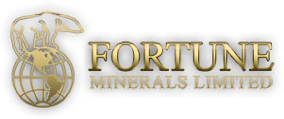 Fortune Minerals Limited
OTC: FTMDF // TSX.V: FT
Market Cap: $62.9 million
Founded in 1988 and headquartered in London, Canada, Fortune Minerals explores for and develops gold, cobalt, bismuth, copper, silver, lead, and zinc deposits in Canada. The company explores for It primarily holds 100% interest in the NICO gold-cobalt-bismuth-copper project located in the Northwest Territories.
---
Timing is everything. Successful junior mining companies tend to receive a market boost when they have early mover status. Quietly accruing a portfolio shows foresight before the market wakes up to the potential in an blossoming sector.
Cruz Cobalt has potentially set itself up for big success in 2018, as it continues to grow a very respectable cobalt portfolio while the market wasn't paying attention. There's a good chance the market will start to pay attention as the company rolls out crews on each asset, solidifying a year of steady news flow to bring more eyes to the story.
We like active juniors, and Cruz is gearing up to be quite active in the future. But we also love the fact that the company has established itself as a pure-play cobalt company with 100% ethically compliant cobalt prospects.
We believe they're ahead of the curve with the "Ethical Cobalt" side of things, having the foresight to start the process of securing ethical cobalt many months ahead of the backlash the sector is getting in the media.
This company shows all the signs of a future ethical cobalt producer, with a very intriguing portfolio of assets, and a very active year of news flow ahead. Here's what stands out for us for Cruz Cobalt:
• Early mover status in the ethical cobalt space
• Nine intriguing properties with historically high-grade cobalt deposits
• Hedged across four different safe and stable mining-friendly jurisdictions
• NO risk of ethical blowback
• Fully cashed up and already commencing operations
• Significant news flow and opportunities ahead
The Cruz Cobalt team has put together a good looking cobalt portfolio with plenty of room for big gains ahead in the near future—all the pieces seem to be falling in place.
The cobalt boom is still in its early days, with the stability of DRC-based mining operations constantly in question. Disruptions, transparency issues, and a very dark narrative implying child labor in some mining operations in the region has battery manufacturers demanding ethical change… NOW.
The calls for cobalt supplies that align with the understandably high moral standards of consumers are only going to get louder in the days to come.
Early buyers in the EV market have a reputation of holding their products to high levels of accountability. So, look for possible large-scale injections of capital coming from cobalt buyers to move up the schedule for ethical cobalt production.
The lack of ethically compliant cobalt is currently quite dire, and the market will quickly move to solve the supply gap.
It's our belief that early investors getting ahead of the real push to secure these safe cobalt supplies will experience the biggest gains.
Lithium News Group
Editorial Staff
---
Sources
---
---
Disclaimer
While all information is believed to be reliable, it is not guaranteed by us to be accurate. Individuals should assume that all information contained in our report/commentary piece/article is not trustworthy unless verified by their own independent research. Also, because events and circumstances frequently do not occur as expected, there will likely be differences between the any predictions and actual results. Always consult a licensed investment professional before making any investment decision. Be extremely careful, investing in securities carries a high degree of risk; you may likely lose some or all of the investment.
Furthermore, it is certainly possible for errors or omissions to take place regarding the profiled company, in communications, writing and/or editing.
Nothing in this publication should be considered as personalized financial advice. We are not licensed under any securities laws to address your particular financial situation. No communication by our employees to you should be deemed as personalized financial advice. Please consult a licensed financial advisor before making any investment decision. This is a paid advertisement and is neither an offer nor recommendation to buy or sell any security. We hold no investment licenses and are thus neither licensed nor qualified to provide investment advice. The content in this report is not provided to any individual with a view toward their individual circumstances. lithium-news.com is a wholly-owned subsidiary of Market IQ Media Group, Inc. ("MIQ"). MIQ has been paid a fee for Cruz Cobalt advertising and digital media from the company. There may be 3rd parties who may have shares of Cruz Cobalt, and may liquidate their shares which could have a negative effect on the price of the stock. This compensation constitutes a conflict of interest as to our ability to remain objective in our communication regarding the profiled company. Because of this conflict, individuals are strongly encouraged to not use this report as the basis for any investment decision. The owner/operator of MIQ owns shares of Cruz Cobalt purchased through participating in a private placement with the company. MIQ will not sell any shares in the next 72 hours as of January 9, 2018, after which, MIQ reserves the right to buy and sell shares of CUZ without any further notice.
By reading this communication, you agree to the terms of this disclaimer, including, but not limited to: releasing MIQ, its affiliates, assigns and successors from any and all liability, damages, and injury from the information contained in this communication. You further warrant that you are solely responsible for any financial outcome that may come from your investment decisions. MIQ reserves the right to update and/or change the content of this disclaimer without any further notice, it is the readers responsibility to review any and all disclaimers contained on this website.